Borås 2008-06-29
Domare: Denis Kuzelj
Juniorklass
Kritik:
Correct type, higher well formed head with correct bite.
Could be little more compact in body.
Very correct in legs, short hooks with medium strong angulation.
Exellent movement.
Junkl kv 1, Junkk reserv


Södra Älvsborgs Kennelklubb, Töllesjögård 18 Maj-08 (inoff).
Domare: Lasse Österlund
Juniorklass
Kritik:
Medelstor, medelkraftig, bra huvud, normal manke,
bra rygg, ngt avfallande kors, normala vinklar fram och bak, parallell fram och bak.
Rör sig väl från sidan sett.

BH-2 med HP.


My Dog Göteborg 080103
Domare: Stefan Sinko

Kritik:
8 month old, quite good in type, head in proportion with body,
biting changing, could be a bit shorter in body, nice coat type,
good angle on the hindquarter.
Valpklass reserv
Foto från dagen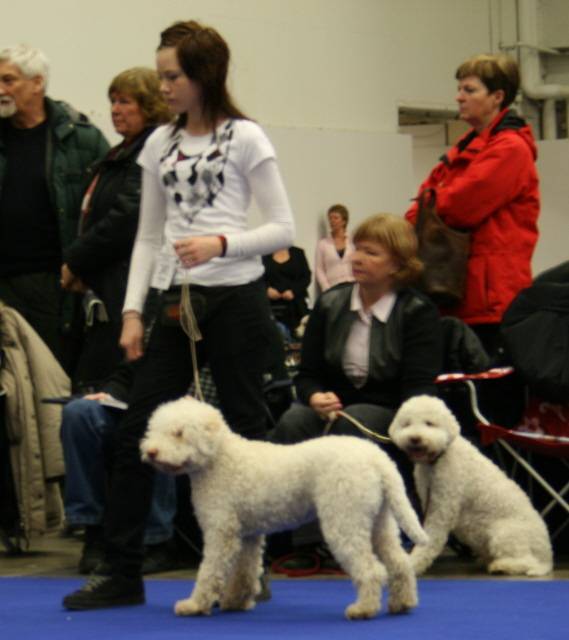 Emilio och lillmatte Julia som visade Emilio så fint
Hoppas få se er i ringarna under sommaren!!

Kristina Forsell
Håkanhult, Norrhult
512 64 HOLSLJUNGA
Tel: 0325-330 38
E-post: tina@chicabeams.com